W E L C O M E
to the web site of
CHARLES W. WOODRUFF
RARE COINS & CURRENCY
---
October 3, 2016
Current Mail Bid Sale closes on Monday, October 3, 2016 at 9:00 p.m. (west coast time). Bids accepted by fax, email or phone until 9:00 p.m.
click here > GREETINGS
click here > U.S. HALF DIMES
click here > OTHER U.S. COINS
click here > U.S. PAPER MONEY
---
The current mail bid sale: Starts September 1, 2016, closes October 3, 2016 at 9:00 p.m. pst.
All price lists updated on 9/1/2016 at 5:30 p.m. pst: Items recently sold have been deleted from the price lists.
The next fixed price list and website update: after the 10/3/2016 mail bid sale closing date.
PLEASE NOTE: THIS IS A DIFFERENT SORT OF MAIL BID SALE THAN I HAVE PREVIOUSLY OFFERED.
THIS SALE STARTS ON 09/01/2016 AND CLOSES ON 10/03/2016. WINNERS WILL BE NOTIFIED. NO BUYER'S FEE.
PLEASE BID BY INVENTORY ITEM. NO LOT NUMBERS HAVE BEEN ASSIGNED. BID ON MULTIPLE ITEMS AS ONE LOT IF YOU WISH.
PLACE BIDS USING EMAIL, LETTER MAIL OR BY FAX. THIS WILL BE THE LAST MAIL BID SALE FOR 2016.
More mail bid sale information:
1. A modest fee for postage and insurance will be added to winning bidders. No other fees will be added.
2. Send credit card number, expiration date and 3 character security code from back of card and your the winning total will be charged and lots shipped within 1 week.
3. Describe the item(s) you would like to bid on by catalog number and grade for paper money, or by date, mintmark and grade for coins.
4. Feel free to contact me with questions.
---
Thank you for stopping by my web site!
My business is primarily mail order. I have been in business full time since 1989.
Member: ANA, LSCC & SPMC.
Long time advertiser in COIN WORLD, NUMISMATIC NEWS & BANK NOTE REPORTER
I offer many U.S. Coins, mainly those dated prior to 1930, with a specialty in U.S. Half Dimes.
A large inventory of U.S. Paper Money is available including Large Size, Fractional, Small Size, Colonial, Confederate & Obsoletes.
SATISFACTION A MUST!
All items are properly graded & described.
COMPETITIVE PRICES!
Fair prices & good value guaranteed.
FAST SERVICE!
Quick turnaround on all orders. Refunds handled immediately.
SELECTIVELY BUYING!
Old U.S. Coins and Paper Money of various kinds.
If you have this type of material to sell, please contact me.
NOW ACCEPTING ALL THREE CARDS

| | | |
| --- | --- | --- |
| | | |
| VISA | MASTERCARD | DISCOVER |
Send mail to:
CHARLES W. WOODRUFF
P.O. BOX 3776
REDWOOD CITY, CA. 94064
OR
Call Monday thru Saturday, 10 AM to 6 PM West Coast time:
voice: 650-367-1064
fax: 650-367-1239
OR
Email: cwwoodruff@phc.net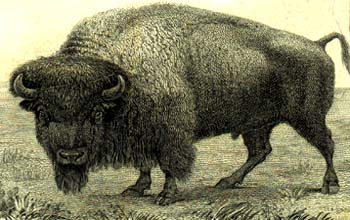 This page was last updated 10/03/2016